Welcome Kit Drive
09/08/2023 - 09/17/2023
Location
Cities across NWA

Description
Welcome kits are vital in ensuring new families have all the necessities to start a new life, like bedding, bathroom, and kitchen supplies. By donating Welcome Kits, you can help our new neighbors feel welcome and prepared in a brand new place.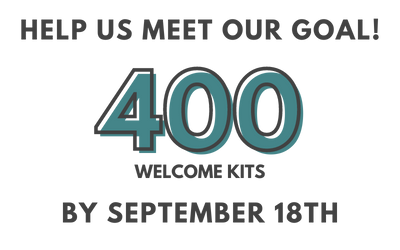 Drop-off Stations:
Bentonville | Friday, September 8th | 10:00 AM to 6:00 PM
Kitestring Technical Services
908 S. Walton Blvd. #32, Bentonville, AR 72712
_____________________________________________________
Springdale | Wednesday, September 13th | 11:00 AM to 6:00 PM
The Jones Center, North Entrance
922 E. Emma Ave, Springdale, AR 72764
_________________________________________________
Fayetteville | Friday, September 15th | 9:00 AM to 6:00 PM
Adventure Subaru
2269 N Henbest Dr, Fayetteville, AR 72704
When you arrive at the location, look for a tent with a Canopy banner. A representative will be there to collect and quality-check your kit.
Highest Needs:
Twin Bedding Kit
Welcome to NWA
Full Bedding Kit
Cleaning Kit
Kitchen Kit 2
Can't make it this time?
Sponsor a kit!
All welcome kits are valued at $100. By donating that amount, you can help us meet our goal of 400 welcome kits to prepare for new neighbors!
Drop off another time!
Email jessica.claire@canopynwa.org to arrange an alternative drop-off time.